Episode 7: Seven Poems for Pulse
'Stories with a Heartbeat' is a new podcast from North Carolina Public Radio WUNC.
Host Will McInerney.
Jackson Hall / WUNC
Seven poets from across the US share new works written and posted to Facebook within one day of the recent mass shooting at a gay nightclub in Orlando. These poems are raw, personal, and earnest.
In the wake of such horrific violence, host Will McInerney passes the mic to seven writers to help us understand what happened at the Pulse nightclub on June 12th. When the country is collectively at a loss for words, sometimes poets can help us find them. Subscribe to this Podcast


Listen to this week's episode to hear poems from:




Christopher Soto aka Loma is a poet based in Brooklyn, New York. Soto was recently named one of "10 Up and Coming Latinx Poets You Need to Know" by Remezcla and one of "30 Poets You Should be Reading" By The Literary hub."
Queen Sheba is a spoken word artist living in Atlanta, Georgia. She is a two-time National Poetry Slam Champion, a three-time Regional Poetry Slam Champion, and a Woman of the World Poetry Slam Finalist.
Sierra DeMulder is an internationally touring performance poet and educator, a two-time National Poetry Slam champion, and a thrice-published author of "The Bones Below", "New Shoes on a Dead Horse", and "We Slept Here".
Jameson Fitzpatrick is a poet based in New York, where he teaches expository writing at NYU. His poems have appeared in places such as The Awl, The Literary Review, The Offing, Poetry, and Prelude.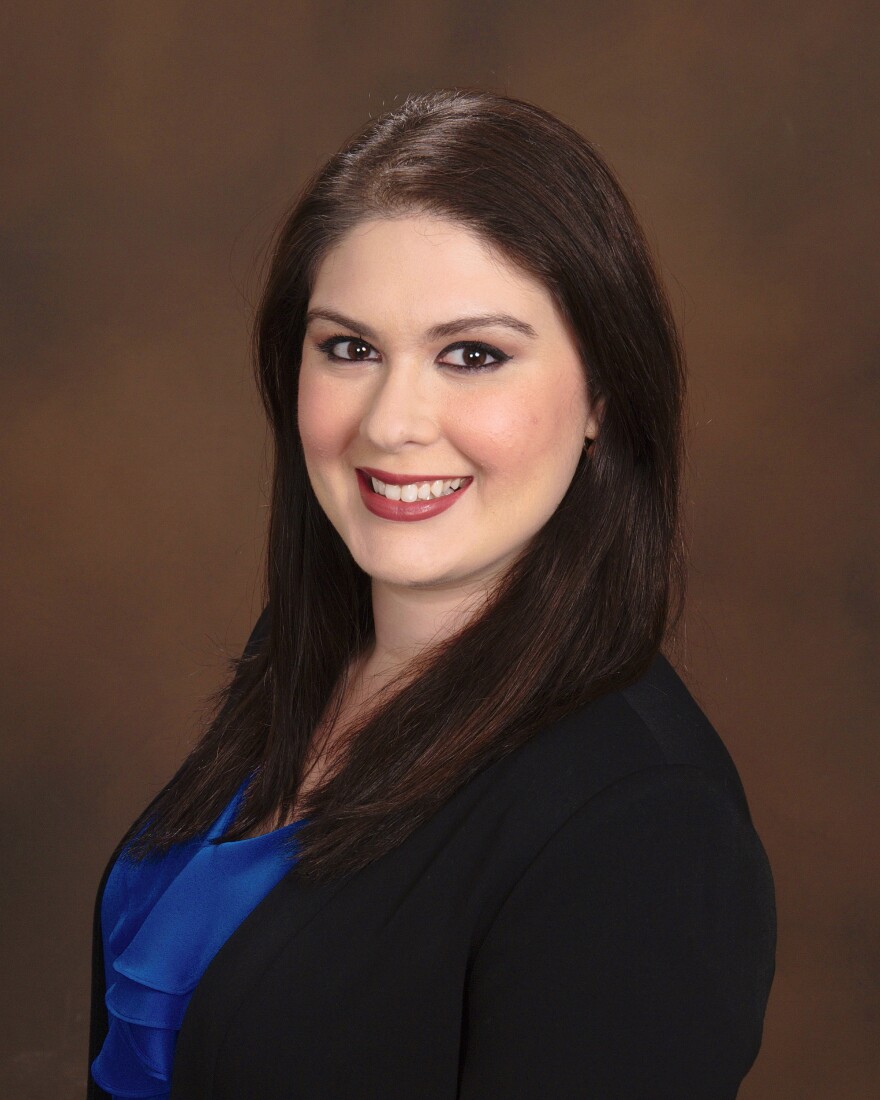 Carmel Delshad is a multimedia journalist based in Washington, D.C. Carmel's work has been published widely and she is the co-recipient of the 2012 Robert F. Kennedy Europe Journalism Award.
Jacob Tobia is poet based in New York City, and originally from Raleigh, North Carolina. Their writing and advocacy have been featured on MSNBC, MTV, The Washington Post, The New York Times, The Guardian, and Jezebel, among others.
Dr. Alexis Pauline Gumbs is a self-described "queer black trouble-maker and a black feminist love evangelist" based in Durham, North Carolina. Alexis is a widely published poet, a Lucille Clifton Poetry Prize Honoree, and is featured in Best American Experimental Writing 2015.

Subscribe to this Podcast Click the audio link at the top of this article to hear this week's episode.
Stories with a Heartbeat is a new podcast produced by North Carolina Public Radio and hosted by poet Will McInerney that uses poetry and storytelling to help us understand conflict. You can subscribe to this podcast on iTunes, Google Play, or your podcast platform of choice.



You can find the full text of all seven poems from this week's episode below.

Christopher Soto
All The Dead Boys Look Like Me
For Orlando
Last time, I saw myself die is when police killed Jessie Hernandez
A 17 year old brown queer, who was sleeping in their car
Yesterday, I saw myself die again. Fifty times I died in Orlando. And
I remember reading, Dr. José Esteban Muñoz before he passed
I was studying at NYU, where he was teaching, where he wrote s--t
That made me feel like a queer brown survival was possible. But he didn't
Survive and now, on the dancefloor, in the restroom, on the news, in my chest
There are another fifty bodies, that look like mine, and are
Dead. And I have been marching for Black Lives and talking about the police brutality
Against Native communities too, for years now, but this morning
I feel it, I really feel it again. How can we imagine ourselves // We being black native
Today, Brown people // How can we imagine ourselves
When All the Dead Boys Look Like Us? Once, I asked my nephew where he wanted
To go to College. What career he would like, as if
The whole world was his for the choosing. Once, he answered me without fearing
Tombstones or cages or the hands from a father. The hands of my lover
Yesterday, praised my whole body. Made the angels from my lips, Ave Maria
Full of Grace. He propped me up like the roof of a cathedral, in NYC
Before, we opened the news and read. And read about people who think two brown queers
Cannot build cathedrals, only cemeteries. And each time we kiss
A funeral plot opens. In the bedroom, I accept his kiss, and I lose my reflection.
I am tired of writing this poem, but I want to say one last word about
Yesterday, my father called. I heard him cry for only the second time in my life
He sounded like he loved me. It's something I am rarely able to hear.
And I hope, if anything, his sound is what my body remembers first.

Queen Sheba

I am human. I am woman. I am a lesbian. I am black. Not necessarily in that order.‪



Sierra DeMulder

Take the time to count to 50. Now add family. Add wounded. Acknowledge the shooting took place at a gay bar. Acknowledge that the nightclub was most likely filled with predominantly queer people of color. Recognize those who knew the shooter in Orlando report that he was heavily homophobic and hardly practiced his faith. Allow the condemnation of this violence and this broken person without anti-Muslim ideology. Acknowledge that the shooter was, in fact, an American and a licensed gun owner who used a weapon meant for war. Recognize our lawmakers are willing to pass legislations about where people can or cannot piss and s--t and yet, do nothing but offer up prayers for victims of gun violence. Acknowledge that this is the worst mass shooting in US history but also the 134th (with four or more victims) this year. Recognize that this has always been America; that technically, the worst mass shooting in our history was at Wounded Knee with an estimated three hundred Lakota murdered. Know this was 126 years ago. Do the math. Count how few generations separate us from this. Admit that this sort of violence is not new, that it is not a product of Islam or radicalism but of us. It is in our blood, our history--the centuries of oppression and violence and exploitation that have gone unhealed. Now, count to 50. Count to 300. Mourn but do not look away.

Jameson Fitzpatrick

A Poem for Pulse
Last night, I went to a gay bar
with a man I love a little.
After dinner, we had a drink.
We sat in the far-back of the big backyard
and he asked, What will we do when this place closes?
I don't think it's going anywhere any time soon, I said,
though the crowd was slow for a Saturday,
and he said—Yes, but one day. Where will we go?
He walked me the half-block home
and kissed me goodnight on my stoop—
properly: not too quick, close enough
our stomachs pressed together
in a second sort of kiss.
I live next to a bar that's not a gay bar
—we just call those bars, I guess—
and because it is popular
and because I live on a busy street,
there are always people who aren't queer people
on the sidewalk on weekend nights.
We just call those people, I guess.
They were there last night.
As I kissed this man I was aware of them watching
and of myself wondering whether or not they were just
people. But I didn't let myself feel scared, I kissed him
exactly as I wanted to, as I would have without an audience,
because I decided many years ago to refuse this fear—
an act of resistance. I left
the idea of hate out on the stoop and went inside,
to sleep, early and drunk and happy.
While I slept, a man went to a gay club
with two guns and killed fifty people. At least.
Today in an interview, his father said he had been disturbed
by the sight of two men kissing recently.
What a strange power to be cursed with,
for the proof of our desire to move men to violence.
What's a single kiss? I've had kisses
no one has ever known about, so many
kisses without consequence—
but there is a place you can't outrun,
whoever you are.
There will be a time when.
It might be a bullet, suddenly.
The sound of it. Many.
One man, two guns, fifty dead—
Two men kissing. Last night
is what I can't get away from, imagining it, them,
the people there to dance and laugh and drink,
who didn't believe they'd die, who couldn't have.
How else can you have a good time?
How else can you live?
There must have been two men kissing
for the first time last night, and for the last,
and two women, too, and two people who were neither.
Brown people mostly, which cannot be a coincidence in this country
which is a racist country, which is gun country.
Today I'm thinking of the Bernie Boston photograph
Flower Power, of the Vietnam protestor placing carnations
in the rifles of the National Guard,
and wishing for a gesture as queer and simple.
The protester in the photo was gay, you know,
he went by Hibiscus and died of AIDS,
which I am also thinking about today because
(the government's response to) AIDS was a hate crime.
Reagan was a terrorist.
Now we have a president who loves Us,
the big and imperfectly lettered Us, and here we are
getting kissed on stoops, getting married some of Us,
some of Us getting killed.
We must love one another whether or not we die.
Love can't block a bullet
but it can't be destroyed by one either,
and love is, for the most part, what makes Us Us—
in Orlando and in Brooklyn and in Kabul.
We will be everywhere, always;
there's nowhere else for Us, or you, to go.
Anywhere you run in this world, love will be there to greet you.
Around any corner, there might be two men. Kissing.
Carmel Delshad
Hometown, yet again, on the news; Religion, yet again, under fire. Both getting old.

Jacob Tobia

It does not matter if the Orlando shooter was Muslim
His identity does not justify islamophobia
Our fear does not justify islamophobia
Our trauma does not justify islamophobia
Our sadness does not justify islamophobia
Our heartbreak does not justify islamophobia
Today, it is our obligation as a queer community to remember that islamophobia, homophobia, and transphobia work together.
Today, it is our obligation as queer people to proclaim that the same forces that marginalize queer people in the United States are used to marginalize Muslims.
Today, we need to remember that joy, love, and celebration are still possible; that queer and allied Muslims are an integral part of the queer community.
Today, we must stand together against the wave of prejudice, hatred, and violence sweeping our country.
Last night, just three hours before the attack began, I stopped at the bodega in my neighborhood for some ice cream. The Muslim couple who run the bodega were sitting behind the counter: the husband speaks English, and his wife is still learning. After I made my purchase, the husband translated on behalf of his wife:
"What lipstick are you wearing?" he asked
"It's from Sephora, it's my favorite!" I responded
His wife said something to him in Arabic, the same language that my grandparents spoke when they immigrated to the United States from Syria in the 1950s, the language that I do not speak but wish I could.
He turned to me: "She says that she likes your lipstick. She thinks that you look beautiful!"
Today, we mourn together.

Alexis Pauline Gumbs
i was going to see you
i was going to dance
in the same place with you someday
i was going to pretend not to notice
how you and your friends smiled
when you saw me and my partner
trying to cumbia to bachata
but i was going to feel more free anyway
because you were smiling
and we were together
and you had your stomach out
and you felt beautiful in your sweat
i was going to smile when i walked by
i was going to hug you the first time
a friend of a friend introduced us
i was going to compliment your shoes
instead of writing you a love poem
i was going to smile every time i saw you
and struggle to remember your name
we were going to sing together
we were going to belt out Selena
i was going to mispronounce everything
except for amor
and ay ay ay
i was going to covet your confidence and your bracelet
i was going to be grateful for the sight of you
i was going scream YES!!! at nothing in particular
at everything especially
meaning you
meaning you beyond who i knew you to be
i was going to see you in hallways
and be too shy to say hello
you were going to come to the workshop
you were going to sign up for the workshop and not come
you were going to translate the webinar
even though my politics seemed out there
we were going to sign up for creating change the same day
and be reluctant about it for completely different reasons
we were going to watch the keynotes
and laugh at completely different times
i was going to hold your hand in a big activity
about the intimacy of strangers
about the strangeness of needing prayer
we were going to get the same automated voice message
when we complained that it was not what it should have been
we were going to be standing in the same line
for various overpriced drinks
during a shift change
i was going to breathe loudly so you would notice me
you were going to compliment my hair
it isn't fair
because we were going to work
to beyonce and rihanna
and the rihanna's and beyonce's to come
and the beyonce's and rihanna's after that
we were going to not drink enough water
and stay out later than our immune systems could handle
we were going to sit in traffic in each others blindspots
listening to top 40 songs that trigger queer memories
just outside the scope of marketing predictions
we were going to get old and i was going to wonder
about the hint of a tattoo i could see under your sleeve
i was going to blink and just miss
the fought-for laughter lines around your liner-loved eyes
i was going to go out for my birthday
but i didn't
and you did
we were going to be elders
just because we were still around
and i was going to listen to you on a panel
we didn't feel qualified for
and hear you talk about your guilt
for still being alive
when so many of your friends were taken
by suicide
by AIDS
by racist police
and jealous ex-lovers
and poverty
and no access to healthcare
and how you had a stable job
you suffered at until the weekend
how you avoided the drama
and only went to the club at pride
and so here you were with no one to dance with anymore
i was going to see you and forget you
and only remember you in my hips
and how my smile came easier than clenching my teeth eventually
and how i finally learned whatever it is i still haven't learned yet
i was going to hear you laugh and not know why
and not care
our ancestors fought for a future
and we were both going to be there
until we weren't
and i don't know if it would hurt more
to lose you later after knowing you
i don't know if it would hurt more
to know you died on your own day
by your own hands
or any of the other systems
that stalk you and me and ours forever
i only know the pain that i am having
and that you are not here to share it
you are not here to bear it
you were going to pass me a candle at the next vigil
but now i am pulse
and now you
are flame.