President Donald Trump and Democratic rival Joe Biden went on offense over the weekend as both campaigned in states they are trying to flip during the Nov. 3 election , just over two weeks away.
Read More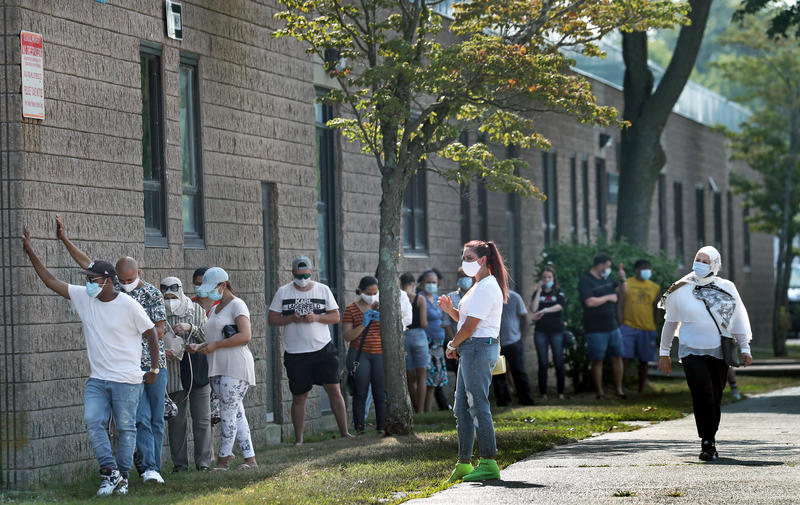 People are getting the results of coronavirus tests in the U.S. faster than they were in the spring, but testing still takes far too long to help with effective disease control measures such as contact tracing and quarantining, according to the results of a large national survey. The survey, which is conducted monthly by a consortium of researchers from Northeastern, Northwestern, Harvard and Rutgers universities, also finds that Hispanics and African Americans are waiting about a day longer...
Read More
Black lives matter. WUNC believes this because it is true, and truth fuels what we do at North Carolina Public Radio. WUNC does not believe that saying Black lives matter is a political statement, or supportive of any single organization, or that it conflicts with our journalistic mission. In fact, saying and believing that Black lives matter enhances that journalistic mission, by acknowledging the various levels of systemic racism with which our social, political and corporate establishments...
Read More
For over a century, Black farmers have faced challenges in securing federal and local funding to aid their farms in times of need and during crises. COVID-19 has been no different. From lack of access to information about coronavirus relief provisions for farmers to difficulty finding spaces to safely vend during the crisis, the pandemic has made obstacles even more stark. Some farmers and organizers are finding creative ways to address Black farmers' needs, including creating and selling...
Read More
Now Playing