A North Carolina Historical Highway Marker was unveiled Thursday, celebrating the all-black Algonquin Tennis Club. Tennis fans of all ages stood in front of the W. D. Hill Parks and Recreation Center in Durham for the unveiling on Fayetteville Street.
Read More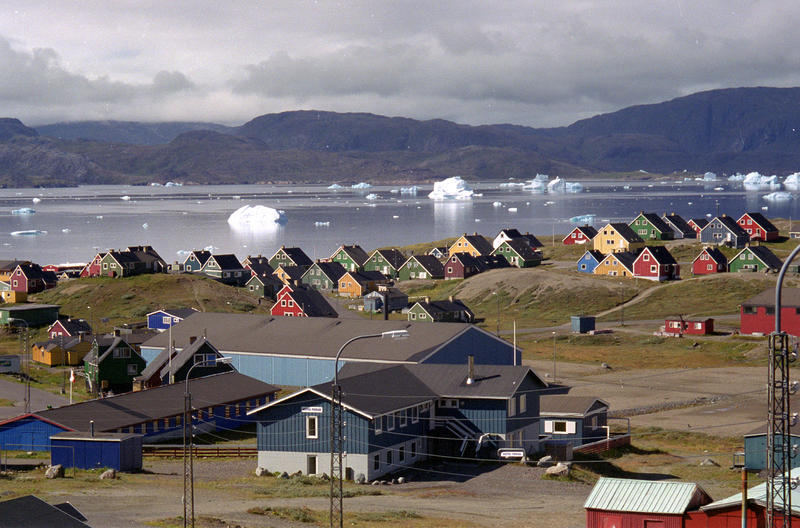 President Trump may have been joking about wanting to buy Greenland, if he said it, but officials there want him to know: The island isn't for sale. Aaja Chemnitz Larsen, a Greenlandic politician, told Here & Now that she was "not surprised" by media reports that the U.S. president was interested in purchasing the massive, ice-covered island. "It sounds a little bit like a joke because Greenland is not for sale," she said. An autonomous Danish territory, the island straddles the Arctic and...
Read More
Last month, President Donald Trump called Baltimore a "rat and rodent-infested mess" and told four Democratic Congresswomen of color to "go back and help fix the totally broken and crime infested places from which they came." These are just the latest examples of a repeated tactic: the president denigrates women and people of color who oppose him and his policies. What power do his words have and how do they affect the people and the cities he attacks? Popular culture experts Mark Anthony Neal and Natalie Bullock Brown take on that topic with host Frank Stasio in the latest installment of #BackChannel, The State of Things' recurring series connecting culture and context.
Read More