State officials are reporting the first case in North Carolina of a more contagious strain of the coronavirus that was first detected in the United Kingdom in December.
Read More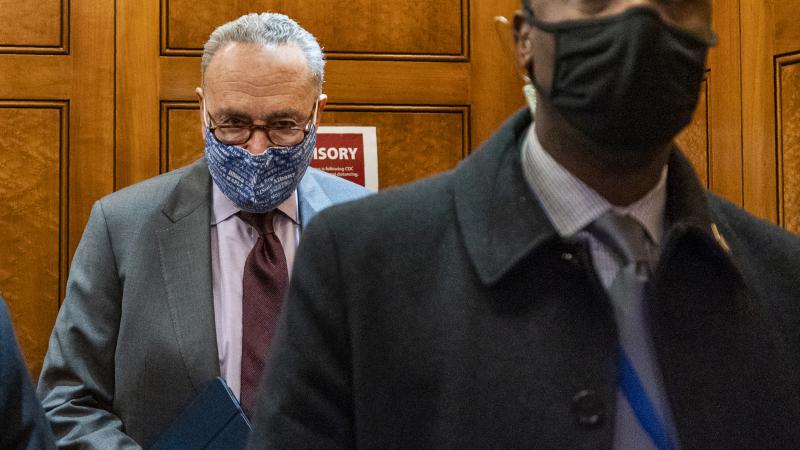 Updated at 6:58 p.m. ET Senate Majority Leader Chuck Schumer, D-N.Y., said the sole article of impeachment for incitement to insurrection against former President Donald Trump will be delivered to the Senate on Monday and a trial against the Republican will begin the week of Feb. 8. "The Senate will conduct a trial on the impeachment of Donald Trump," Schumer said Friday on the Senate floor. "It will be a fair trial. But make no mistake, there will be a trial." House Speaker Nancy Pelosi, D...
Read More
Black lives matter. WUNC believes this because it is true, and truth fuels what we do at North Carolina Public Radio. WUNC does not believe that saying Black lives matter is a political statement, or supportive of any single organization, or that it conflicts with our journalistic mission. In fact, saying and believing that Black lives matter enhances that journalistic mission, by acknowledging the various levels of systemic racism with which our social, political and corporate establishments...
Read More
Every family looks different. But if your parents are a different race than you are, your family can expect to get looks … and personal questions too. That's because transracial adoption was rare, even controversial, until relatively recently. The number of transracial adoptions has increased in the past 50 years — particularly white parents adopting children of color.
Read More
Now Playing