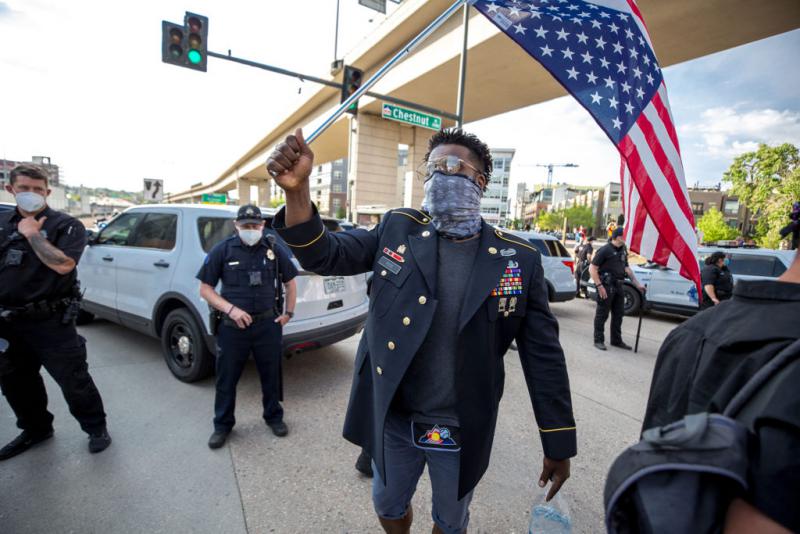 For some veterans, the demonstrations against police violence are a chance to find their voice.
Read More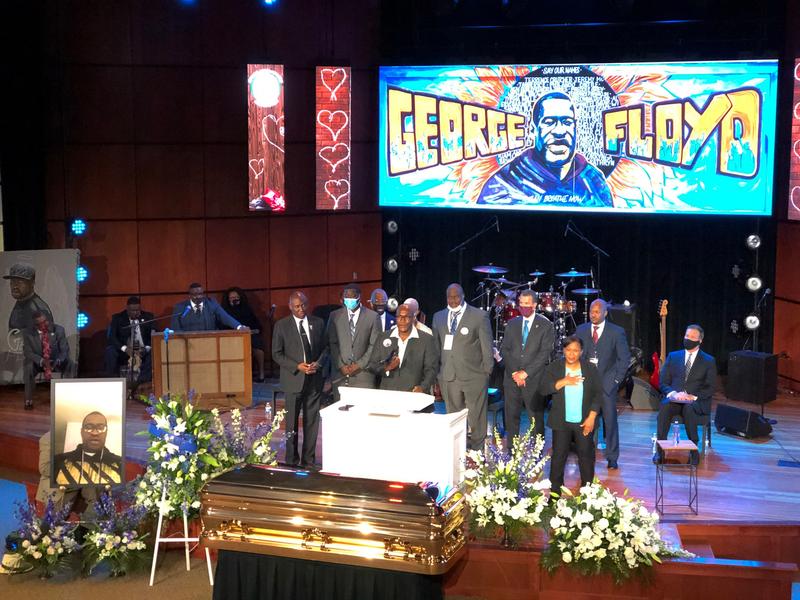 Updated at 4:53 p.m. ET A memorial was held Thursday for George Floyd, who died last week after a police officer pressed a knee into his neck while detaining him in Minneapolis, triggering protests across the country. In front of a golden casket and flower bouquets, and against a backdrop of artwork depicting Floyd saying, "I can breathe now," his brother Philonise shared memories of growing up together, eating banana mayonnaise sandwiches and sleeping in the same bed as kids. "All these...
Read More
Anti-racist activists are protesting across the country in response to police brutality against people of color, particularly black men. This latest wave began after George Floyd, a black man, died after a white former Minneapolis police officer held his knee on Floyd's neck for nearly nine minutes. An independent autopsy concluded Floyd's cause of death as "asphyxiation from sustained pressure." Floyd was in police custody for allegedly using a counterfeit $20 bill. Many recognize that white racism and violence against black and brown people lead to this civil unrest, but what causes white violence?
Read More
Now Playing