Kamala Harris urged voters on Monday not to be discouraged by Republican efforts to fill a Supreme Court seat before the election, charging it's the GOP's goal to make people feel like their votes don't matter.
Read More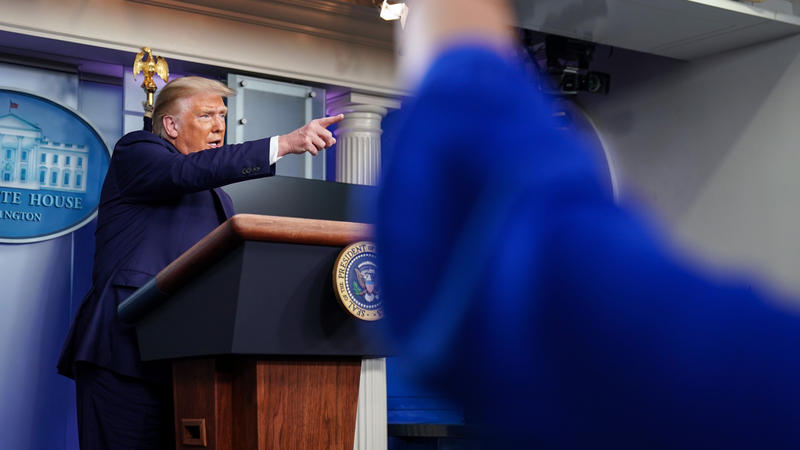 Updated at 8:40 p.m. ET A New York Times investigation published on Sunday said that President Trump paid just $750 in federal income taxes each year in 2016 and 2017, which the president denied at a news conference using a familiar retort: "fake news." The Times cites Trump's long-sought-after tax returns, further reporting that he paid no income taxes at all in 10 of the previous 15 years as Trump reported massive losses to his businesses. Among its other findings, the investigation...
Read More
Black lives matter. WUNC believes this because it is true, and truth fuels what we do at North Carolina Public Radio. WUNC does not believe that saying Black lives matter is a political statement, or supportive of any single organization, or that it conflicts with our journalistic mission. In fact, saying and believing that Black lives matter enhances that journalistic mission, by acknowledging the various levels of systemic racism with which our social, political and corporate establishments...
Read More
Dawn Blagrove identified her life's work at an early age. As a young girl growing up in 1970s segregated Milwaukee, she read Sam Greenlee's novel "The Spook Who Sat By The Door." It tells the story of a Black CIA operative who goes undercover within the system and takes what he learned back to his Chicago neighborhood to help young people start a revolution.
Read More
Now Playing