Four Area Kids Hit, Troopers Crack Down On Drivers Who Illegally Pass Stopped School Buses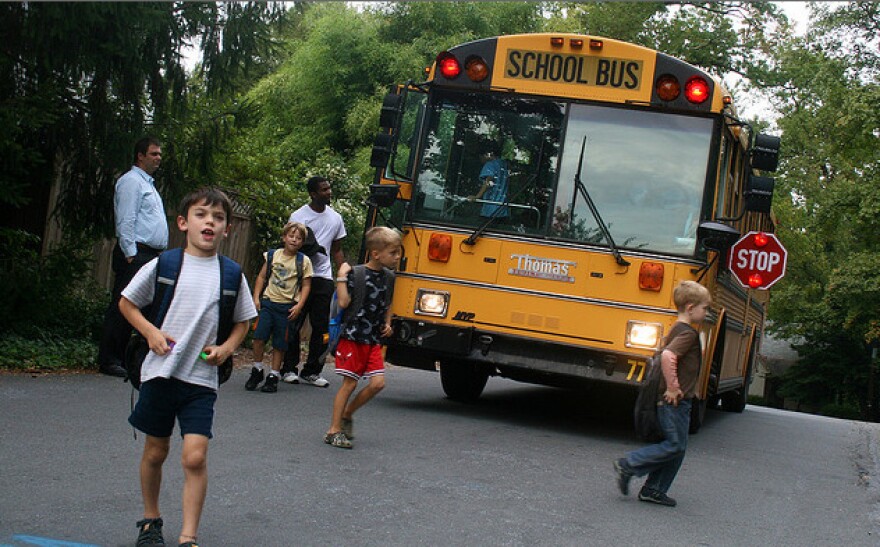 The North Carolina Highway Patrol is on the lookout for motorists who illegally pass a stopped school bus. The week-long enforcement campaign is called Operation Stop Arm.
Lieutenant Jeff Gordon says the initiative is part of National School Bus Safety week, but that it's especially appropriate considering recent accidents involving school children.
In the past month, four children have been hit by cars at their bus stops in Wilson and Wake Counties. One of those children died.
Study: More than 3,000 vehicles illegally passed stopped school buses on a single school day.
"To me, what's surprising is that we don't have more cases when children are struck, and – thank goodness – that's not the case," he says.
Gordon cites data from the N.C. Department of Public Instruction. Their study found that more than 3,000 vehicles illegally passed stopped school buses on a single day this March. Four hundred of those were in Wake County alone.
Gordon says there's a few reasons why:
People are distracted.
People are attempting to be beat the bus.
People don't know when they should stop for the bus.
Gordon adds, "If you have any question about when or when you should not stop for a school bus, simply stop. It only takes a few minutes, and that way, you can always err on the side of caution."

Passing a school bus that has its stop arm out and lights flashing is a misdemeanor that requires a court appearance. Hitting a person in the process upgrades it to a felony.
The Highway Patrol is working with the N.C. Departments of Transportation and Public Instruction to reevaluate the drivers' education curriculum.
Gordon recommends that parents talk with their school-age children about being aware and cautious while getting on and off of the school bus.