Fighting For The Right To Vote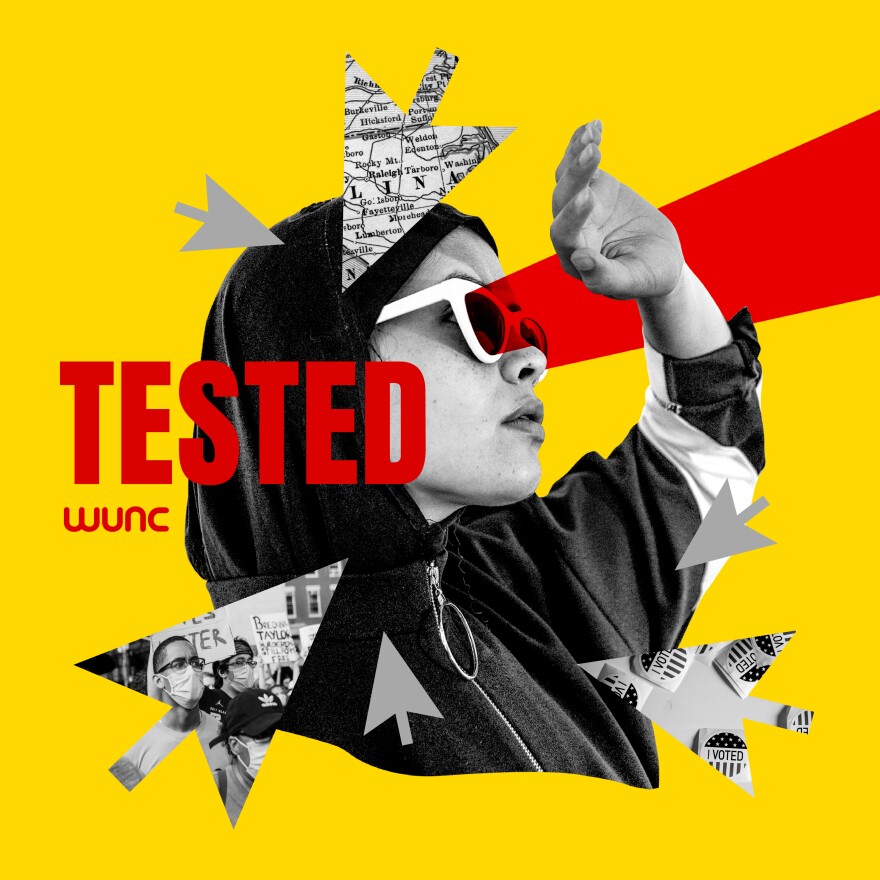 When Lanisha Jones went to vote in the 2016 election, she didn't think she was doing anything wrong. She thought she was simply exercising her right to vote. But in 2019, the district attorney in Hoke County charged her with voting illegally because at the time she was still on probation from a felony conviction.
Since then, Jones has been fighting the charges, and says she was unfairly targeted for unknowingly committing a crime when she voted.
Host Leoneda Inge joins Jeff Tiberii, host of WUNC's Politics Podcast, to talk with Jones about the charges and how her experience fits into a larger history of disenfranchisement in North Carolina. Leoneda also speaks with Sen. Cory Booker (D-NJ) about his North Carolina roots, the upcoming election and working to strengthen people's right to vote.

More information on the documentary "Street Fight" about Sen. Cory Booker can be found here.