2022 Wrapped: WUNC Music and friends pick their favorites
The crew at WUNC Music and friends from WUNC look back on 2022 and list their favorite music, movies, podcasts, memories, and more! Check out the list below:
Alan Thompson aka DJ Who4theCru, WUNC Music Host
Top 5 Albums (No Order)
Mr. Morale & The Big Steppers (Kendrick Lamar)
Dream Lobby Vol. III (Devin Morrison)
Not Tight (DOMi & JD BECK)
Quality Over Opinion (Louis Cole)
Motherland Journey (Blue Lab Beats)
Top 5 Songs (No Order)
TAKE A CHANCE (DOMi & JD BECK)
Therapy pt. 2 (Robert Glasper feat. Mac Miller)
Yamz (Masego feat. Devin Morrison)
Tongo Barra (Vieux Farka Touré Feat. Khruangbin
Bad Habit (Steve Lacy)
My Top Restaurant
My favorite Kombucha
GT's Synergy Blood Orange
Most Frequent Hang
Hayti District Bar in Durham (Tuesday Night Open Mic)
Favorite TV Show
Newest Addition to the Family
---
Brian Burns, WUNC Music Director
35 Albums!

Alabaster DePlume - Gold
Anteloper - Pink Dolphins
Billy Woods - Aethiopes
Charles Stepney - Step on Step
Denzel Curry - Melt My Eyez See Your Future
Danger Mouse & Black Thought - Cheat Codes
Danielle Ponder - Some Of Us Are Brave
DOMi & JD Beck - NOT TiGHT
Duval Timothy - Meeting With A Judas Tree
Earl Sweatshirt - SICK!
Ezra Collective - Where I'm Meant To Be
Horace Andy - Midnight Rocker/Midnight Scorchers
Kendrick Lamar - Mr. Morale & The Big Steppers
Kenny Beats - Louie
Lady Wray - Piece of Me
Lambchop - The Bible
Lil Silva - Yesterday Is Heavy
Lucretia Dalt - Ay!
Makaya McCraven - In These Times
MAVI - Laughing So Hard, It Hurts
Misha Panfilov - The Sea Will Outlive Us All
MJ Lenderman - Boat Songs
Obongjayar - Some Nights I Dream Of Doors
Panda Bear & Sonic Boom - Reset
Rosalia - Motomami
Sault - everything!
Say She She - Prism
Sessa - Estrela Acesa
Sharon Van Etten - We've Been Going About This All Wrong
Steve Lacy - Gemini Rights
Sudan Archives - Natural Brown Prom Queen
The Smile - A Light For Attracting Attention
Thee Sacred Souls - s/t
Tim Bernardes - Mil Coisas Invisiveis
Weyes Blood - And In The Darkness, Hearts Aglow
---
Cindy Howes, WUNC Music Host
Albums:
1. Ondara - Spanish Villager No. 3
2. Anais Mitchell - Anais Mitchell
3. Lizzo - Special
4. The A's - Fruit
5. Sampa The Great - As Above, So Below
6. beabadoobee - Beatopia
7. Kevin Morby - This is a Photograph
8. Smino - Luv 4 Rent
9. S.G. Goodman - Teeth Marks
10. Tegan & Sara - Crybaby
11. King Princess - Hold on Baby
12. Babe Rainbow - The Organic Band
13. Rubblebucket - Earth Worship
14. Soccer Mommy - Sometimes, Forever
15. First Aid Kit - Palomino
Songs:
1. Flock of Dimes, Pure Love
2. Ethan Gruska & Bon Iver, So Unimportant
3. H.C. McEntire, Soft Crook
4. Lizzie No & Ben Pirani, Sweeter Than Strychnine
5. Hallelujah The Hills, Superglued to You
6. Danger Mouse & Black Thought, Aquamarine (feat. Michael Kiwanuka)
7. DOMi & JD Beck, TAKE A CHANCE (feat. Anderson .Paak)
8. Beyoncé, Cuff It
9. U.S. Girls, So Typically Now
10. Julia Jacklin, I Was Neon
11. Pearla, Effort
12. Muna, Silk Chiffon
13. Ezra Collective, Life Goes On (feat. Sampa The Great)
14. Jamila Woods, Boundaries
15. Harry Styles, As It Was
Favorite Movie: Everything Everywhere All at Once
Favorite TV show: Derry Girls
Favorite podcast: My Favorite Murder
Favorite Seltzer: Waterloo Watermelon
Instagram Funny Lady: https://www.instagram.com/suzibear4/
Favorite puppy: Puddles
---
Anita Rao, Host, "Embodied" / Managing Editor, On-Demand Content
Favorite Book of 2022: Tomorrow, Tomorrow & Tomorrow! - Gabrielle Zevin
Favorite Music: A curated playlist that refreshes weekly that spans genres and constantly introduces me to new music I love! It's called SOMSIREN.
One particular song for a playlist: DESPECHÁ
by Rosalía
Favorite recipe of the year: https://www.tasteofhome.com/recipes/za-atar-chicken/
Favorite experience: Throwing my mom a surprise 60th birthday party by flying her two sisters across the country and planning a mountain getaway with them and our family!
Favorite Podcast: I most regularly listened to Vox's Today Explained! And it became my favorite source of daily news!
---
Bob Kastl, Corporate Support Manager
The end of (what I think is an all timer) Better Call Saul got me thinking about the top TV shows of the last 25 years or so, and when I would call up lists from IMDB or by ratings, I realized I had not seen that many! 2022 was a time to catch up on good TV that I either just missed out on when it came out, or didn't have the access I do now via streaming. And I LOVE binging things — I swear it's a better experience; you don't have any lost continuity.
Things I watched in 2022: (in no particular order)

The Sopranos
Better Call Saul (at least the last season counts)
Avatar: The Last Airbender
Arrested Development
Six Feet Under
Mad Men
The Wire
Ted Lasso
Stranger Things
Friday Night Lights
The Queen's Gambit
Good lord, looking at this list reminds me: I need to crack a book once in a while!
---
Celeste Gracia, Environment Reporter
Best Music Albums of 2022

BTS: Proof
Adele: 30
Beyoncé: Renaissance
Best Movie of 2022

Everything Everywhere All At Once
---
Eric Hodge, Host of "Morning Edition"
Top Songs of 2022
Story of Blood – John Cale, Weyes Blood
What They Call Us – Fever Ray
Lonely – Beth Orton
So Long – Danielle Ponder
Pro Freak (with Doechii, Fatman Scoop) – Smino
Frenzy – Iggy Pop
King - Florence + The Machine
Mark On You – The Mountain Goats
Anna Calls From The Arctic - Dry Cleaning
Black Superhero - Robert Glasper
Spitting Off The Edge of the World - Yeah Yeah Yeahs
Let's Go To Hell - Tai Verdes
Cheap Idols Dressed In Expensive Garbage – John Moreland
All That You Want – Ibibio Sound Machine
All Talk – Brian Jackson
Fear Of Flying – Dissimilar South
Echo Party – Sylvan Esso
---
Josh Sullivan, Social Media Producer
Songs
The Highs & The Lows - Chance the Rapper and Joey Bada$$
Cold Damn Vampires - Zach Bryan
Money - JID
Growing Sideways - Noah Kahan
Anywhere With You - Maggie Rogers
Books
The Nickel Boys - Colson Whitehead
Corrections in Ink - Keri Blakinger
Powder Days - Heather Hansman
Crying In H-Mart - Michelle Zauner
11/22/63 - Stephen King
Places in North Carolina
Raleigh Golf Association
Rise Biscuits
Tobacco Wood Brewing
Umstead State Park
Podcasts
Running Smoke
The Bomb Hole
Criminal
Great Grief
Into It with Sam Sanders
---
Kaia Findlay, Producer, "Embodied"
Album: Tout Peut Arriver by Romeo Elvis
Song: Calm Down by Rema
Podcast: Sweet Bobby by Tortoise Media
Movie: The Lost Daughter (Directed by Maggie Gyllenhaal)
Fiction Book: Oryx & Crake by Margaret Atwood
Nonfiction book: When in French by Lauren Collins
Graphic Novel: Good Talk by Mira Jacob
New recipe: Butter Tofu
Restaurant: Tesoro
Coffee shop: Gray Squirrel
Tea: Wild Sweet Orange
Beer: Funk the Flying Dragon by Haw River Ales
New experience: White water rafting on the Nantahala River
Place visited: Chattanooga, TN
Memory: Helping my sister pick out her wedding dress!
---
Mitchell Northam, Digital News Producer
ALBUMS

"Digital Roses Don't Die" – Big KRIT
(song: "Rhode Clean")
"Welcome 2 Club XIII" – Drive-By Truckers
(song: "Every Single Storied Flameout")
MOVIES

Banshees of Inisherin
Tony Hawk: Until the Wheels Fall Off
Emily the Criminal
BOOKS

"City on Fire" by Don Winslow
"Heat 2" by Michael Mann
"Across the River" by Kent Babb
"Flipped: How Georgia Turned Purple" by Greg Bluestein
TV

"We Own This City" (HBO)
"The Staircase" (HBO)
"Andor" (Disney+)
HONORABLE MENTIONS

"The Highs & The Lows" – Chance The Rapper
"Blackbird" (AppleTV+)
"Star Wars: Crimson Reign" by Charles Soule
PODCASTS

"Split Zone Duo"
"The Big Picture"
---
Naomi Brown, Midday News Host
Music

Three Dimensions Deep by Amber Mark,
Arkhon by Zola Jesus
Harry's House by Harry Styles
Tomorrow's Yesterday by Little Boots
Space Island by Broods
Books

The Woman in Valencia by Annie Perreault
Plum Bun by Jessie Redmon Fauset
Passed On by Karla FC Holloway
Salaam Love by Ayesha Mattuu.
Favorite experiences: Returning to Italy for a weeklong solo trip... and getting married!
---
Paul Hunton, WUNC President and General Manager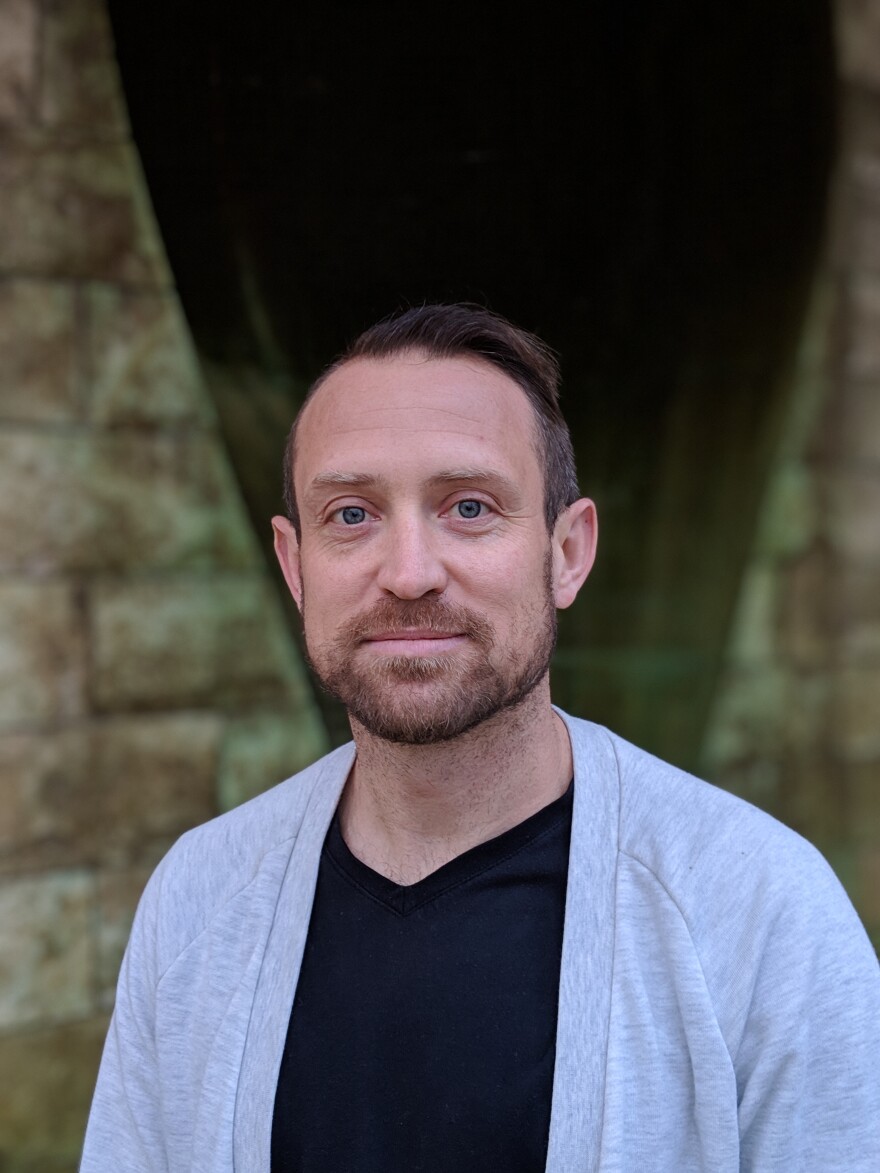 Top 3 books

Cinema Speculation – Quentin Tarantino
Hidden Pictures – Jason Rekulak
Think Again- Adam Grant
Top 3 films

The Novelist's Film - Hong Sang Soo
Tár – Todd Fields
Descendant – Margaret Brown
Honorable mention(s):

Nope – Jordan Peele
Everything, Everywhere, All at Once – The Daniels
Top 3 Albums

It's Almost Dry - Pusha T
Americana Vol 2. – JD Allen
Laurel Hell – Mitski
Honorable mention:
Big Tex, Here We Come- Andrew Weathers and Hayden Pedigo
Top Song
Put in the Work - David Ramirez
---
Sharryse Piggott, American Homefront Project Veterans Reporting Fellow
These were the best experiences I had during 2022:
I was offered a permanent position as the PM producer at WUNC.
I met Alicia Keys and had a chance to chat with her personally.
I went to the Military Veterans in Journalism Conference for the first time.
Vacationed in Aruba and scratched it off my bucket list.
I turned 30 on January 30th and had an epic birthday party.
---
Whitney Baker, Digital Platforms Manager
ALBUMS

All these albums are 2022 releases but shout out to an older song from The Beths that I am totally fixated on, called "Little Death"
MOVIE
BOOKS
TV

HONORABLE MENTION

There's also an Expanse TV show on Amazon Prime that is very good.
For TV binging you don't have to pay TOO much attention to, I've gotten on the Masterchef train (did all of Top Chef in 2020/2021) and also all of Frasier is on Hulu.
I'm also a fan of Ted Lasso, but who isn't? Shout out tothis scene in particular. And to Brandon Hunt doing an in-character performance of Bad Romance for charity.