NC House Postpones Override Vote On Cooper's Budget Veto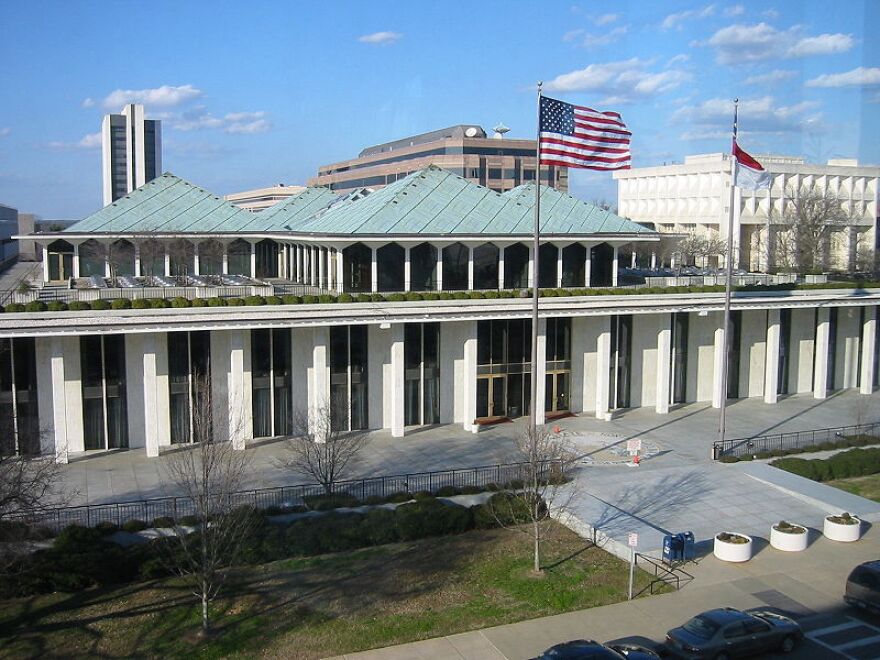 Leaders of the Republican-controlled North Carolina General Assembly put off likely defeat for at least one more day. Rather than hold an almost certainly doomed override vote on Gov. Roy Cooper's budget veto Monday evening, House Speaker Tim Moore (R-Cleveland) moved the item to Tuesday's calendar.
The GOP no longer holds a veto-proof majority, and even with some Democratic support in passing the budget last month, House Republicans are not likely to muster the three-fifths needed to override if every member is present.
Republicans tout the budget plan's teacher and state employee pay raises, money for disaster relief and corporate tax cut. But Cooper and most fellow Democrats oppose the spending plan because it wouldn't make health care accessible to more low-income people by expanding Medicaid.
If an override fails in the House, a prolonged stalemate is likely to ensue.