Bill Would Make It Easier To Seek First-Degree Murder Charges For Domestic Violence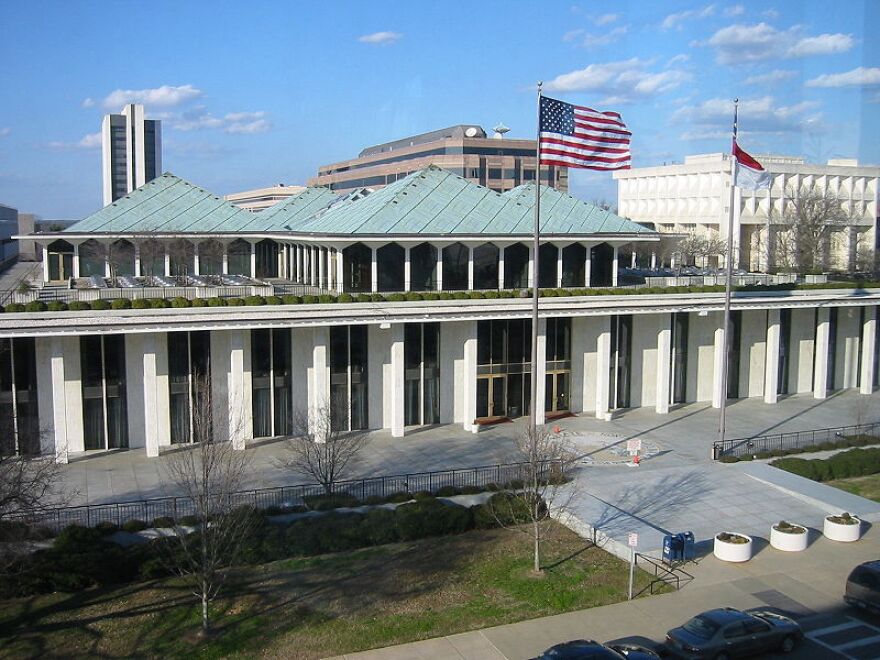 A bill in the State Senate rules committee would help families of domestic violence homicide victims seek first degree murder charges.
Amily McCool is the legal and Policy Director at the North Carolina Coalition Against Domestic Violence. She said juries tend not to convict – and prosecutors tend not to pursue – domestic violence as first degree murder because they are hesitant to say the crime was premeditated.

"They minimize domestic violence to these crimes of passion and the result of that is that perpetrators who killed their intimate partner, people they should be loving, and have more care for, actually receive less time than folks who kill strangers," McCool said.

The bill would allow a history of domestic violence to be used as evidence of premeditation - which is a requirement for first degree murder.

The proposal, known as Britny's Law, has the support of Britny Puryear's family. Puryear's boyfriend, Logan McLean, shot her in the head in 2014. Her family wants to make it easier for prosecutors to seek first degree murder charges for domestic violence homicides.

Her father, Steve Puryear, said the family wanted to seek first degree murder charges, but it's difficult to convince juries of premeditation in domestic violence.

"In Britny's case, if Britny's Law would had been effect, her murderer could have gotten life in prison with a first degree charge by proving a past pattern of domestic abuse, instead of having to prove premeditation for that exact instance," Steve Puryear said.

Puryear said McLean was given 26 years largely for a separate charge.

"And eventually, he [McLean] took a plea deal, and so he'll be getting out again. And so we decided to try to change the legislation," said Steve Puryear.

The Puryears are now raising their grandson, who was present when McLean shot Puryear.

On their daughter's birthday, Steve and Shelley Puryear sought the help of the North Carolina Coalition Against Domestic Violence to draft a proposal for legislation to take to state representatives.

McCool, the attorney, searched existing legislation across the country and found a law in Wisconsin that allowed a history domestic violence to be used as evidence of premeditation in murder.

In Britny Puryear's case, there were eyewitnesses that could have testified that McLean had been abusing her.

The Puryear's took the idea to senators Chad Barefoot (R) and Jeff Jackson (D). Jackson said there appeared to be a gap in the existing legislation.

"It's a very technical issue, the definition of premeditation, but it's an important one that affects domestic violence cases," Jackson said.