Curbing Youth Violence In Rural North Carolina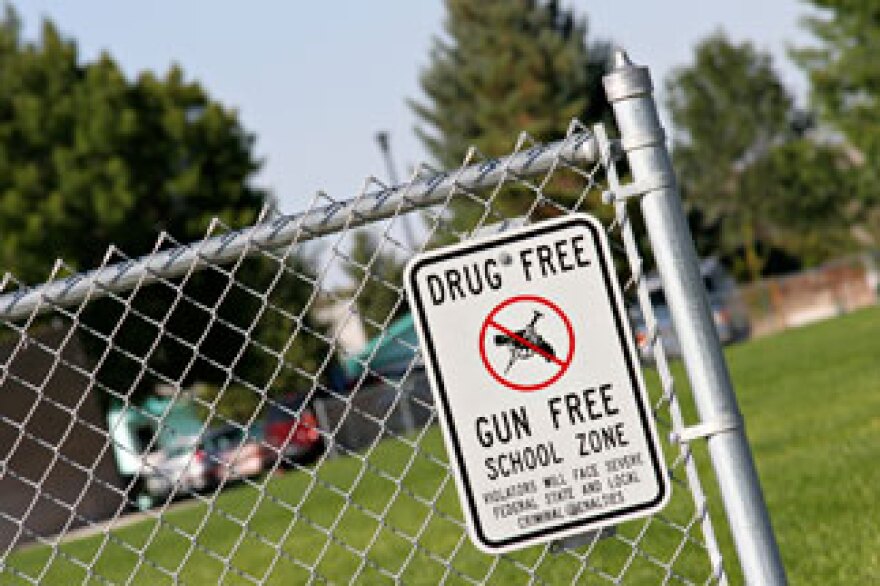 Back in 2010, the Centers for Disease Control and Prevention wanted to take on what some have called an "epidemic" of youth violence.
One of the initiatives was the Academic Centers of Excellence in Youth Violence Prevention, or NC-ACE. The program focused on Robeson County which, at the time, had the highest levels of youth violence in the state. NC-ACE is now entering the final year of its efforts, with some of the programs scheduled to wrap up at the end of the summer.
The Robeson County teen court was set up as part of NC-ACE. It was scheduled to roll back this September as NC ACE winds down the efforts paid for by the CDC. But a recently announced $80,000 grant will allow it to operate for another year.
The program's director, Paul Smokowski , says participants in teen courthave a recidivism rate of less than 10 percent, as much as 20 percent lower than the national average. Smokowski says the benefits extend far beyond just decreased recidivism.
"What we've found is that both the child that went through teen court and their parent report to us lower levels of parent-child conflict, of aggressive behavior, of violent behavior and depression," said Smokowski. "And they also feel better about their future."
The teen court is staffed and operated by volunteers; more than 300 of them. Many are students are UNC-Pembroke. Smokowski says the teen court has served as a sort of legal literacy program for them.
"They understand the justice system better. And we've had several cases that volunteers have gone on to law school because they've been inspired by the process," said Smokowski.
NC-ACE also operates anti-bullying and parent-support programs in Robeson. Smokowski hopes to take the programs to other parts of the state.