WUNC Music is curated locally with songs that inspire, energize and bring joy to listeners across North Carolina. It's a place for music discovery and a home to old favorites.
'Here': Teenage Fanclub Is Back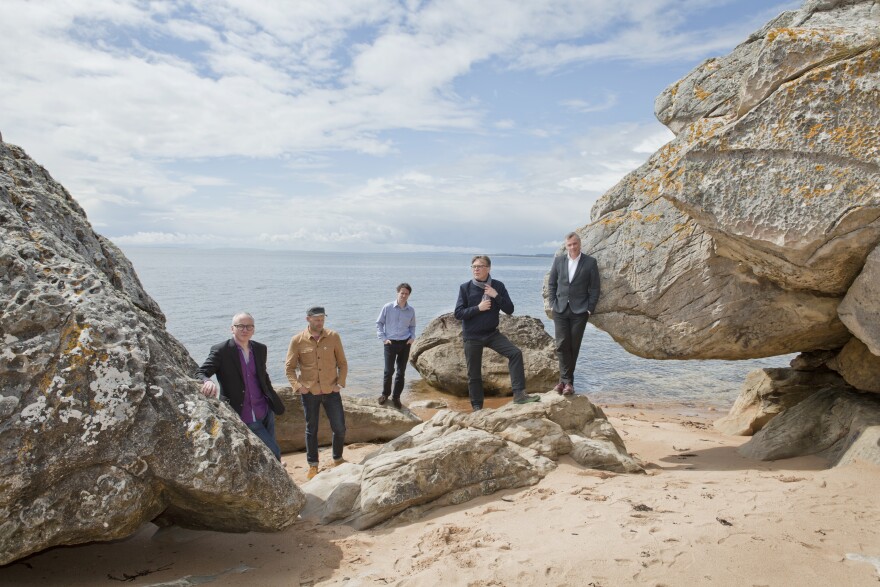 After a six year hiatus, Scottish alt-rock favorite Teenage Fanclub is out with a new album called Here. It's safe to say that the gaps between some of the band's records can be as long as some musicians' careers. Since the late-1980s, Teenage Fanclub has sustained a die-hard fan base with songs built around chiming guitars, harmony-laden vocals and a democratic approach to songwriting.
Singer and instrumentalist Norman Blake said longevity was never part of the plan.
"All we ever wanted to do was make a record, so I guess it's kind of surprising that we're still around talking about album number 10 after 27 years," he said.
The band's new project features four songs each from Blake, Gerard Love and Raymond McGinley. As a group, their songs are moving away from the noisier rock tunes that won over their early fan base.
"Sometimes with a noisy song you kind of lose detail, and maybe we've gotten a little more into detail," Blake said. "I think we're more into fidelity in recording or something like that because we're getting old and boring."
Certainly not boring.
Blake penned the album's first single, "I'm In Love," which is dreamy and extremely catchy. The music video was filmed on a beach in northern Scotland.
https://www.youtube.com/watch?v=FDOLKSp2AWU
The band is playing shows in the U.K. this month before traveling to the U.S. for dates on the East Coast and the Midwest.