Generators Could Power Visitors On Outer Banks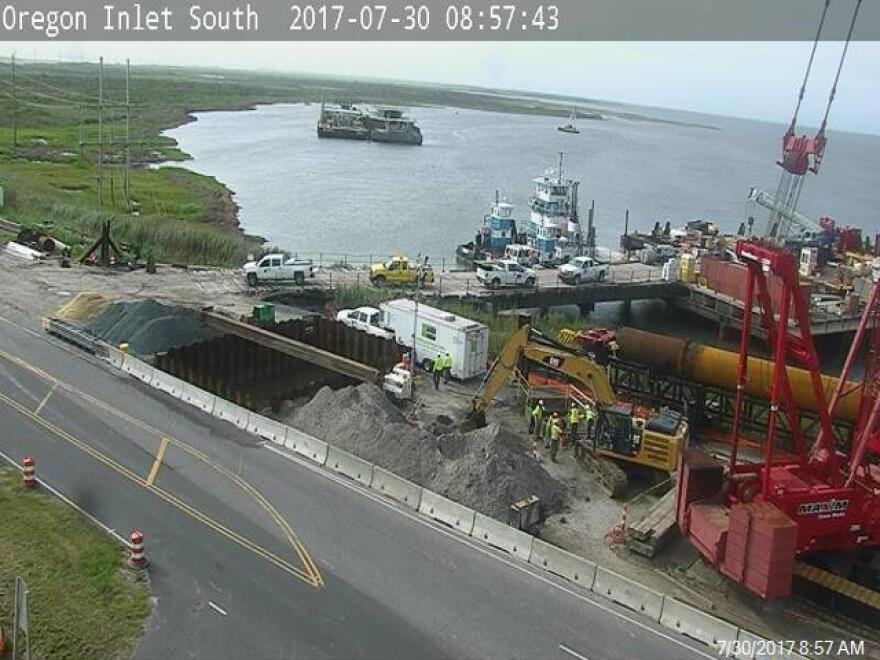 The latest on efforts to restore electricity to a portion of North Carolina's Outer Banks evacuated of tourists after a construction accident cut power lines (all times local).3:43 p.m.
Electricity crews on North Carolina's Outer Banks are working to find and install enough generators to let tourists back onto more than 70 miles (110 kilometers) of ocean beaches within the next two weeks.
Spokeswomen for utilities supplying power to Hatteras and Ocracoke islands said Monday that they're adding generators to get visitors back in the middle of vacation season.
"We're not having a problem meeting their needs," said Tidewater Electric Membership Corporation spokeswoman Heidi Smith. "The question becomes, can the evacuation order be lifted? And that will be dependent upon transmission service being restored."
Extended Coverage: OBX Power Outage Enters Fifth Day
About 50,000 visitors to the two Outer Banks islands were forced to leave when construction crews building a new bridge sliced through power lines four days ago. Repair crews are digging up damaged cables to splice together. Another option is running an overhead transmission line for less than a mile until it connects with existing lines.
Gov. Roy Cooper visited the scene Monday. He said he cannot estimate the exact dollars lost to the outage.
"I do know we're talking hundreds of millions of dollars for our tourism on these islands every year," Cooper said at a midday news conference. "And so it is critically important that we get the power back on, to make sure these tourists and visitors can get back on the island as quickly as possible."
Cooper said he hopes businesses and individuals who have had financial damages due to the major power outage in the Outer Banks can be reimbursed.
"Clearly, this was a company's fault," Cooper said. "We should work hard to make sure people are made as whole as possible. We don't know what the legal landscape is at the moment. But what people are concentrated on right now is stopping the damage."
Local officials say about 45,000 visitors have been evacuated.
8 a.m.
Crews are taking two approaches to restore power to two North Carolina Outer Banks islands.
Cape Hatteras Electric Cooperative spokeswoman Laura Ertle said in a statement that crews are digging up damaged cables to splice together. The utility also is looking at an overhead transmission line from the Bonner Bridge to existing lines on Hatteras Island.
Ertle said crews are working on both plans until it's clear which is fastest and safest. She says depending on the approach, repairs could take one to two weeks.
Tourists were evacuated from Hatteras and Ocracoke islands because of Thursday's outage.
Gov. Roy Cooper is visiting the bridge Monday where three transmission cables were damaged by a construction crew. Cooper also will visit businesses in Rodanthe, south of the bridge on Hatteras Island.
Producer Rebecca Martinez contributed to this report.