Governor, DHHS Secretary Grilled By Council of State's GOP Members Over Reopen Plan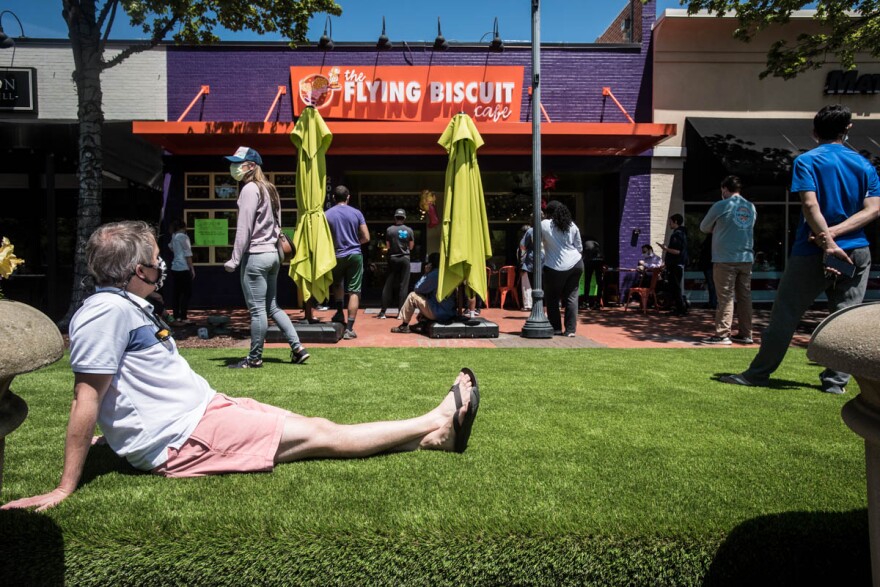 A Friday morning meeting of the state's popularly elected department heads had a partisan edge to it as members of the Council of State's GOP majority questioned Democratic Governor Roy Cooper and Health and Human Services Secretary Dr. Mandy Cohen on their plan for easing coronavirus-related public health restrictions.
Phase 2 of the Cooper administration's plan took effect Friday at 5 p.m. and is set to expire June 26. Under the revised executive order, restaurants can open to dine-in customers at 50% capacity but bars will remain closed, something that struck State Schools Superintendent⁠—and Republican candidate for Lt. Gov.⁠—Mark Johnson as inconsistent and unclear when it comes to breweries.
"I'm very afraid that for five weeks we have a number of businesses that may likely not make it," Johnson said, "even if they could create situations that were not as risky as are being allowed in restaurants."
"I completely agree COVID-19 is still out there, we must be vigilant," Johnson added.
Friday evening Cooper issued a late revision to his Phase 2 order allowing breweries and wineries to reopen under social distancing guidelines.
Cooper and DHHS Secretary Cohen also faced questions from GOP council members like Lt. Gov. Dan Forest, who's challenging Cooper in this year's gubernatorial race. Forest wanted to know why Phase 2 was scheduled to last five weeks and why resturants but not bars are being allowed to open.
"Obviously there's a level of fairness related to these people that own these businesses and have the ability to open or not open and they believe they can keep their customers safe," said Forest, indicating the policy could become an issue in the campaign for governor.
Secretary Cohen said the phase's five-week span would allow public health officials to track it through two to three virus cycles and provide data on whether the easing of restrictions is leading to a spike in new infections. Cohen also said North Carolina was looking at neighboring states like Georgia, which opened earlier but also opened restaurants before bars.
Cohen likened the gradual approach to reopening to using a light dimmer versus an on/off switch. Cooper later took up the metaphor.
"We believe this is the best move for the state of North Carolina that would turn on this dimmer switch even more," Cooper told the council members, defending his Phase 2 plan.
"This is a substantial move," he added. "We hope it will not cause a significant increase of the spread of the virus but we don't know that."