Rowan Nursing Home Sued After COVID-19 Outbreak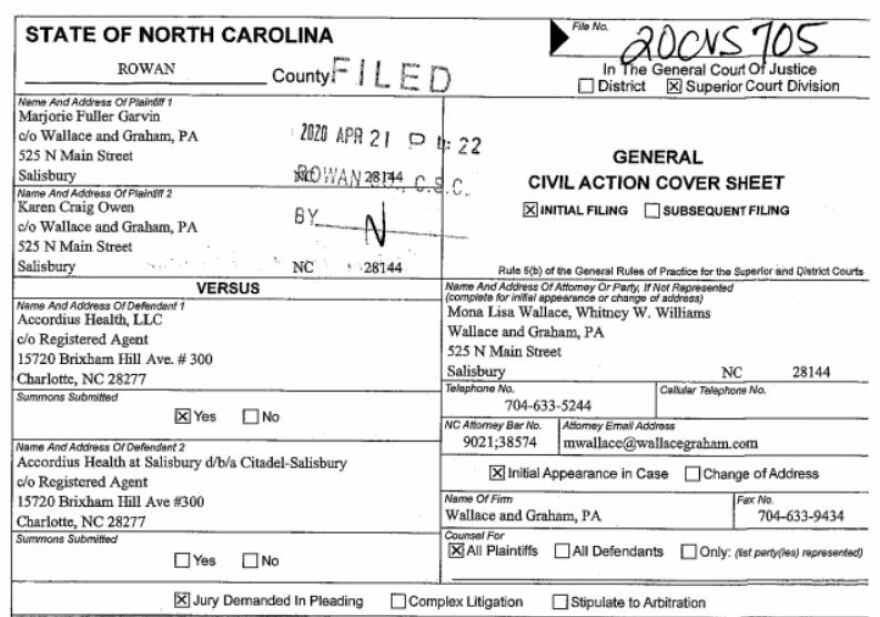 Lawyers representing residents of a nursing home in Rowan County have filed suit against the facility, which has the largest documented outbreak of COVID-19 of any nursing home in the state.
The lawsuit accuses the Citadel Salisbury of severely mishandling the situation inside the facility. The complaint paints an alarming picture of neglect, with nurses not required to wear masks and failure to isolate isolating COVID-19 positive patients.
Lawyer Mona Lisa Wallace says the lawsuit is seeking immediate court intervention to protect the health and safety of residents.
"So we're asking really for the court to put a magnifying glass on the facility," she said. "We want the court to make certain that the facility is complying with the state's statutes laws and regulations."
According to the latest numbers from the state department of health and human services, the nursing home has had at least 144 cases of COVID-19 with 10 deaths.