NC Lawmakers Propose Constitutional Amendment To Reduce All Judicial Terms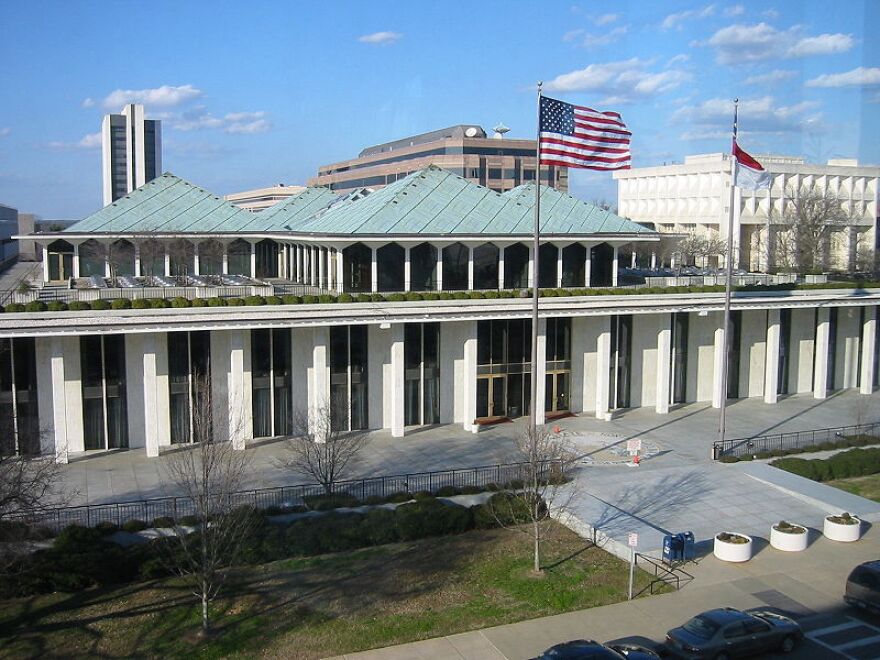 State lawmakers on Tuesday proposed a constitutional amendment to reduce all judicial terms to two years.
Judges on the Supreme, Appellate and Superior courts are currently elected to serve eight year terms and District Court judges are elected to four year terms on the bench. The proposed constitutional amendment is part of a larger effort to make changes to the judiciary.
"It's been confusing, it has been one in which the people didn't know where the judges stood, didn't know who they were," said David Lewis (R-Harnett) of judicial races in recent years.
In recent years lawmakers have faced many legal challenges from Democrats and the left in court.
"Some would argue that we do have some activist judges, and the thought would be if you're going to act like a legislator, perhaps you should run like one," Lewis said.
This plan is most likely a bargaining chip in a larger debate about changes to the judiciary. It's possible that this proposal has a small chance of moving forward, and will be used as a way to negotiate toward other changes lawmakers want.
In recent months, lawmakers have discussed judicial redistricting and implementing a merit-based appointment system. One Democrat reacted to today's proposal by saying she was "totally baffled."
"That's nonsensical," said House Democrat Marcia Morey, a former Durham County Judge. "To reduce terms for judge to two years, that would mean if we had elections they would constantly be leaving the court to go be a politician, not doing the work of being a judge."
"You want continuity, you want experience on the bench," Morey said. "Maybe the thought behind it, they're trying to make it as bad as possible so we have to go to merit selection."
Earlier in the day, lawmakers voted to override one of Gov. Roy Cooper's vetoes. The override of the Electoral Freedom Act eliminates judicial primaries in 2018, while also easing access to the ballot for third party and unaffiliated candidates.

The proposed constitutional amendment is not expected to get consideration from the entire House or Senate until at least January.