Proposed Law Would Require Longer Waiting Period For Abortion In North Carolina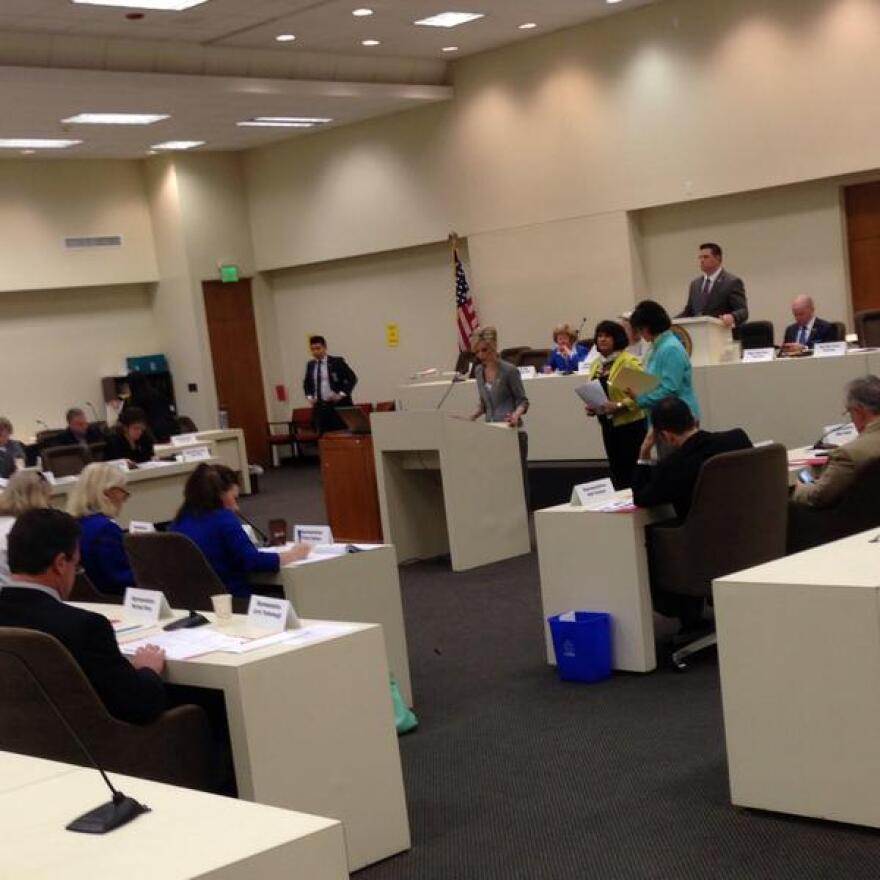 A pregnant woman seeking an abortion would be required to speak to a medical provider and wait for three days before she can have the procedure under a plan approved by a North Carolina legislative committee on Wednesday.
The proposed law, which got its first nod in a House of Representatives committee, would increase abortion wait time from one day and would require physicians to report information about the abortion to state health officials.

House Bill 465 passed in a 20 to 10 vote that was mostly divided along party lines. Republican sponsors said they wanted to protect women's health while respecting their right to choose to have an abortion. Democratic opponents said the bill would curtail a woman's control over her own body.
"This is a very difficult and permanent decision," said Rep. Susan Martin (R-Wilson), one of the lead sponsors. "Out of respect for that, we believe having more time is important because you can't go back on the decision once it's made."
Rep. Verla Inko (D-Orange) responded during the hearing that the plan is not designed to protect women's health because abortions are medically
safe procedures.
"This is a paternalistic bill," Insko said. "I think that is one of the worst things that happens to a woman, to have someone else make decisions about her own body."
The bill would also require physicians who participate in an abortion after the 18th week to report information about the abortion -- such as "the measurements of the unborn child, and an ultrasound image of the unborn child that depicts the measurements" -- to the Department of Health and Human Services.
The bill was referred to another House committee, and if approved, will be heard by the full chamber.