Guilford County Sheriff's Office To Continue To Work With ICE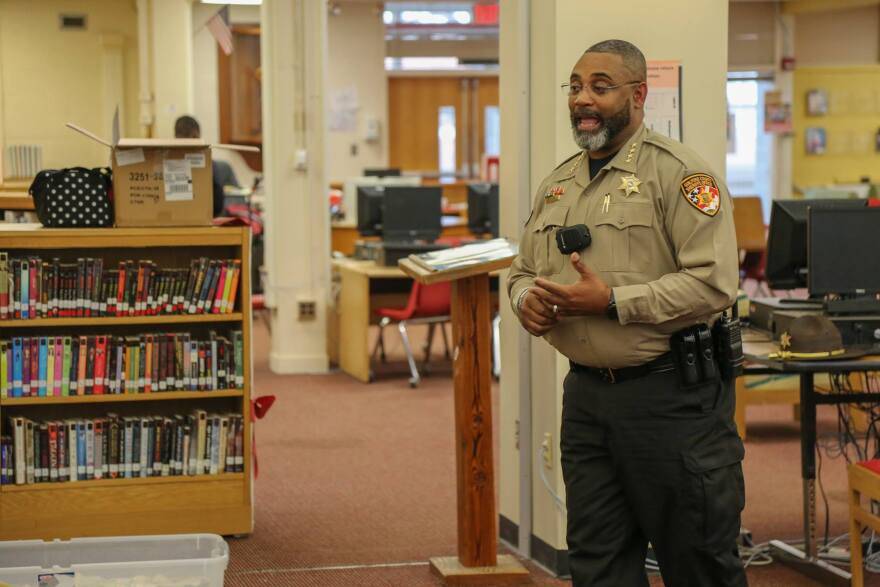 The Guilford County Sheriff's Office won't change its detainer policy for undocumented immigrants.
The policy, which has been in place for years, states that the Guilford County Sheriff's Office will continue to keep Immigration and Customs Enforcement updated on an undocumented inmate's status.
However, the office won't honor requests from ICE to hold an inmate up to 48 hours after state criminal charges have been resolved.
Immigrant rights activists want Guilford County Sheriff Danny Rogers to issue criminal judicial warrants before interviewing or detaining undocumented immigrants in the county jail.
"A judicial warrant policy would strengthen and supersede the existing detainer policy in place at GCSO, as it would apply to any attempt by ICE to access someone detained at the jail, whereas detainers only cover instances in which an ICE agent sent a fax to the jail with an I-247 form," Laura Garduño with Siembra, NC said in a statement. "Currently, because there is no policy in place to prohibit this, ICE agents can show up at the jail, present an I-205 civil immigration arrest form, and either interview or take custody of an immigrant suspected of being undocumented."
Mecklenburg and Durham counties already have a judicial warrant policy in place.