The Story was produced at North Carolina Public Radio - WUNC and was heard on over 100 stations.Visit The Story web site to listen to this program and for more details, archives, show highlights and more podcasts. UPDATE 1.13.2020: The Story web site has been decommissioned and is in the process of being archived. It may return at a later date.
The Story: The Paper Mill Worker Who Was Fired For Keeping His Pistol In His Truck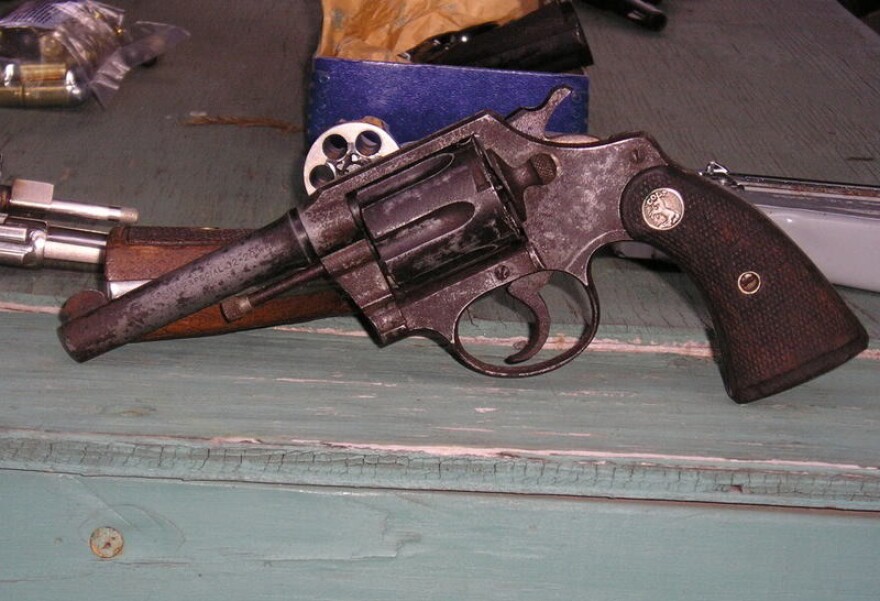 GUNS IN THE PARKING LOT
In this edition of our series Gun Stories, Dick speaks with Larry Mullens, who was fired from his paper mill job in Oklahoma because he kept a pistol in his locked truck in the parking lot. That incident became the origin of a bill that has moved through various state legislatures. In Tennessee, the NRA targeted Debra Maggart as a roadblock - even though she has a 100 percent pro-gun voting record. She tells the story of the campaign for the bill and against her candidacy.
VOTE FOR GRACIE
Joe Richman of Radio Diaries captures a time when the idea of a woman in political office - especially in the White House - was a joke. He tells the story of comedian Gracie Allen and her run for office in 1940.
MIRROR LAKE: A RADIO DRAMA
The Truth, a podcast, presents a radio drama a quest to re-visit childhood. In this story, a childhood memory is transformed by a visit back to a small town. Directed by Jonathan Mitchell.
Music in this episode: "Parchman Blues" by Jerry Douglas; "Forshadowing" by Peter Bombar; "The Glo" by At The Close of Every Day; "Hard to Find" by The American Analog Set; and "Good Old World" by Tom Waits.
For audio and more stories visit thestory.org