McCrory Unlikely To Wield Veto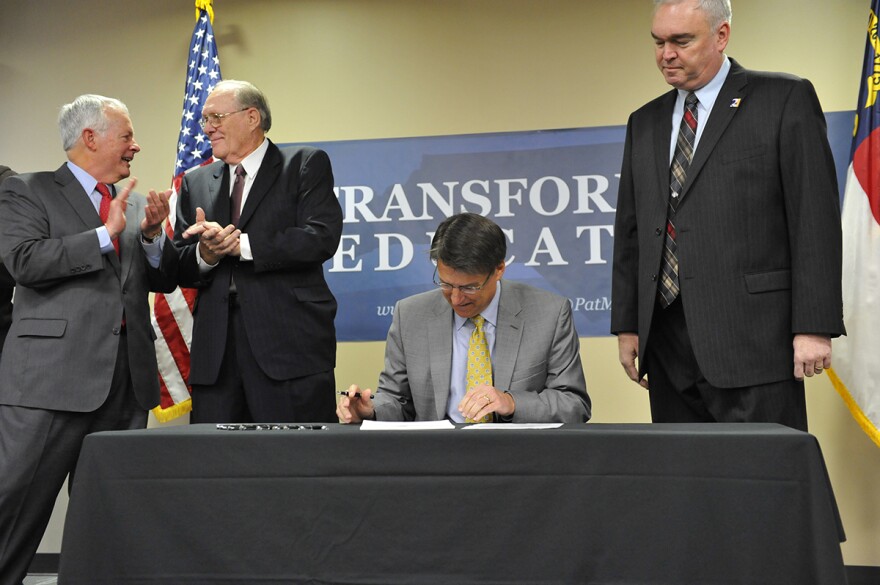 Dozens of bills passed by the State Legislature in the last few days are sitting on Governor Pat McCrory's desk. McCrory says he will sign most, but wants to take a closer look at a few.
Those bills include one that requires welfare recipients to be drug tested, and another that deals with billboards along highways.
The Governor said he is most proud of the tax reform law he signed earlier this week.
"And I'm telling you it's being underestimated now, but this tax reform that we did initiate with partners in the House and Senate will make a difference," McCrory said. "It's not a panacea solution but it's one of the many solutions that we are working on."
McCrory also said he would sign the bill that imposes new regulations on clinics that perform abortions.
During the campaign, McCrory said he did not support any law that would further restrict a woman's right to an abortion. He says this bill does not do that, but instead empowers his Secretary of Health and Human Services Aldona Vos.
"We are not going to limit access in those facilities," he said. "We're going to increase the safety in those facilities. And I think Secretary Vos's issue right now is we need more people to help inspect these facilities more than once every three years."
McCrory also said he will pass the bill that makes sweeping changes to voting, including requiring ID and cutting back on early voting.
The Governor has 30 days after a bill passes to sign it. If he doesn't, it becomes law without his signature.