Is North Carolina To Blame For Northern States' Air Pollution?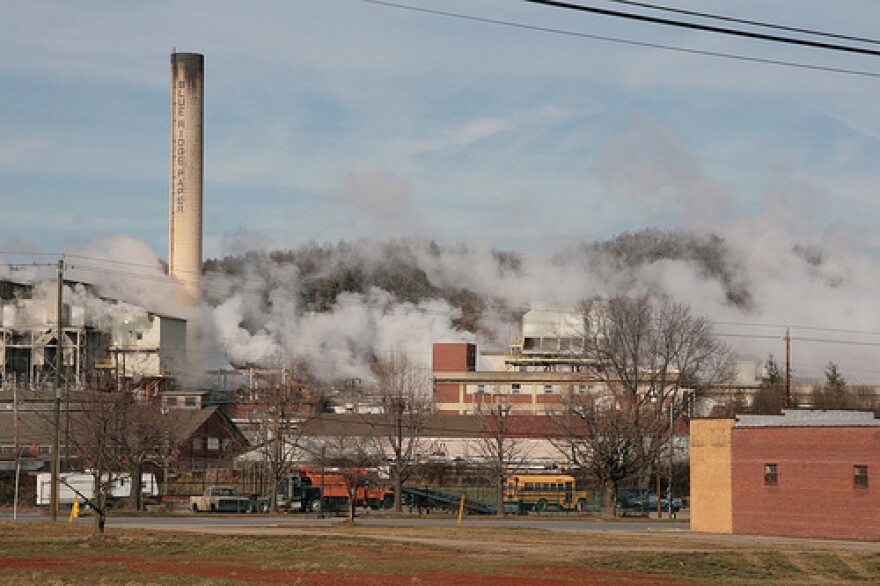 That's not an easy question to answer.
Earlier this week, eight Northern states filed a petition with the EPA alleging that states from the South and Midwest are producing enough smog that it's affecting the air quality downwind. But how much can be blamed on North Carolina?
On the face of it, it's likely that some of North Carolina's air pollution does seep across state lines.
"Everyone is effected by emissions that come from every other state," said Drew Elliot, Communications Director for the North Carolina Department of Environment and Natural Resources. But he doesn't believe North Carolina is the main culprit.
"We haven't fully vetted their latest technical analysis," said Elliot, "...but we know from our own modeling and previous analysis that North Carolina's contribution would not be scientifically significant, and a negligible effect on their air quality."
North Carolina has been taking steps over the past decade to reduce air pollution within the state. In 2002, lawmakers passed the Clean Smokestacks Act, which put limits on the allowable amounts of sulfur dioxide and nitrogen oxide to come out of power plants. DENR studies show that those limits have indeed cut the emissions coming from Duke and Progress Energy plants.
The EPA has 18 months to decide whether or not to make a move on the petition. But NCDENR is pointing the finger back at the accusing states.
"We're going to continue to monitor what the EPA does," said Elliot. "We're certainly going to be in discussions with them to urge them to look at what these states are doing on their own for automobile pollution and other sources."
States Alleging Smoke From Upwind:
Connecticut
Delaware
Maryland
Massachusetts
New Hampshire
New York
Rhode Island
Vermont
States Being Blamed in the Petition:
North Carolina
Illinois
Indiana
Kentucky
Michigan
Ohio
Tennessee
Virginia
West Virginia