A North Carolina state senator announced Tuesday that he's running for the U.S. Senate in 2022, hoping to flip fortunes for Democrats from his state to serve in the chamber after a string of defeats.
Read More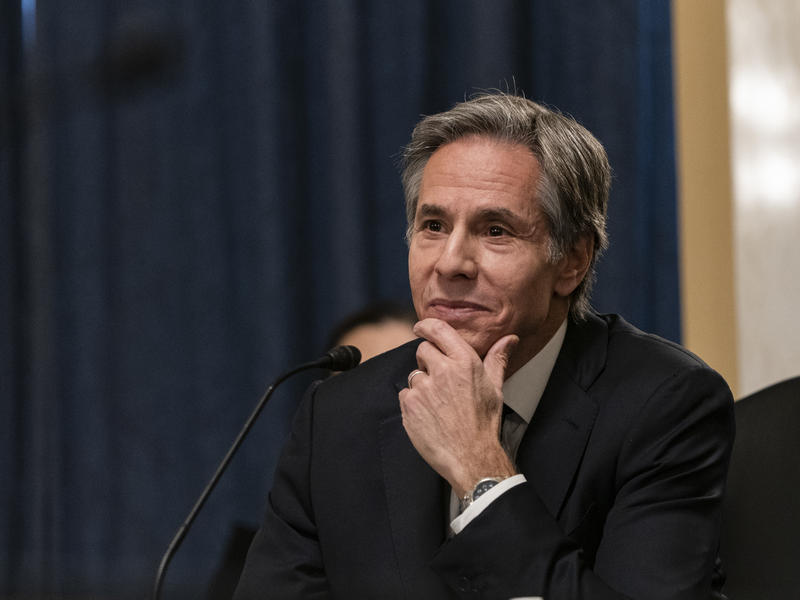 With bipartisan support, the Senate confirmed Antony Blinken as the new secretary of state on Tuesday. The final vote was 78-22. Blinken, 58, was earlier approved overwhelmingly by the Senate Foreign Relations Committee. As the top U.S. diplomat, Blinken will face a number of national security challenges, including how to deal with China, Russia and Iran. Blinken has vowed to restore American leadership to the global stage. One of the first acts of the Biden administration was to start the...
Read More
Black lives matter. WUNC believes this because it is true, and truth fuels what we do at North Carolina Public Radio. WUNC does not believe that saying Black lives matter is a political statement, or supportive of any single organization, or that it conflicts with our journalistic mission. In fact, saying and believing that Black lives matter enhances that journalistic mission, by acknowledging the various levels of systemic racism with which our social, political and corporate establishments...
Read More
Every family looks different. But if your parents are a different race than you are, your family can expect to get looks … and personal questions too. That's because transracial adoption was rare, even controversial, until relatively recently. The number of transracial adoptions has increased in the past 50 years — particularly white parents adopting children of color.
Read More
Now Playing