North Carolina civil right rights groups struck a deal on Thursday with Gov. Roy Cooper's administration to allow for the early release of 3,500 inmates in state custody over the next six months.
Read More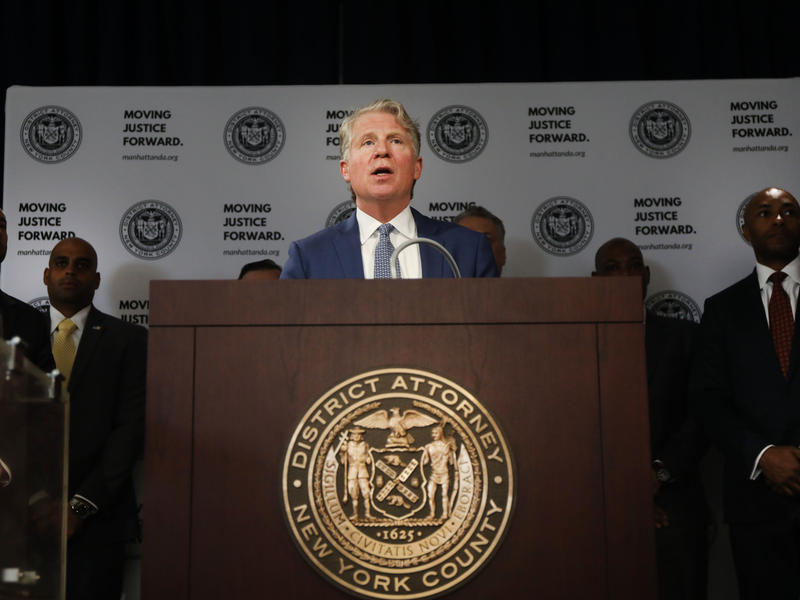 Updated at 2:15 p.m. ET The Manhattan district attorney's office is in possession of Donald Trump's tax returns, following a years-long effort by the former president to shield his finances and business affairs from scrutiny. A spokesperson for Manhattan District Attorney Cyrus Vance Jr. confirmed to NPR over email that his office obtained the records on Monday. That same day, the U.S. Supreme Court declined Trump's request to further delay the enforcement of a subpoena, paving the way for a...
Read More
Black lives matter. WUNC believes this because it is true, and truth fuels what we do at North Carolina Public Radio. WUNC does not believe that saying Black lives matter is a political statement, or supportive of any single organization, or that it conflicts with our journalistic mission. In fact, saying and believing that Black lives matter enhances that journalistic mission, by acknowledging the various levels of systemic racism with which our social, political and corporate establishments...
Read More
When a judge locks someone up, it's not just that one person serving a sentence. Families and loved ones suffer the punishment too. Despite the economic and emotional hardship of loving an incarcerated person, people still meet and court one another through prison walls. On this edition of Embodied, Sutina and Steven Green share how their relationship found root during Steven's incarceration.
Read More
Now Playing