Skip senior year? NC bill would require a three-year graduation path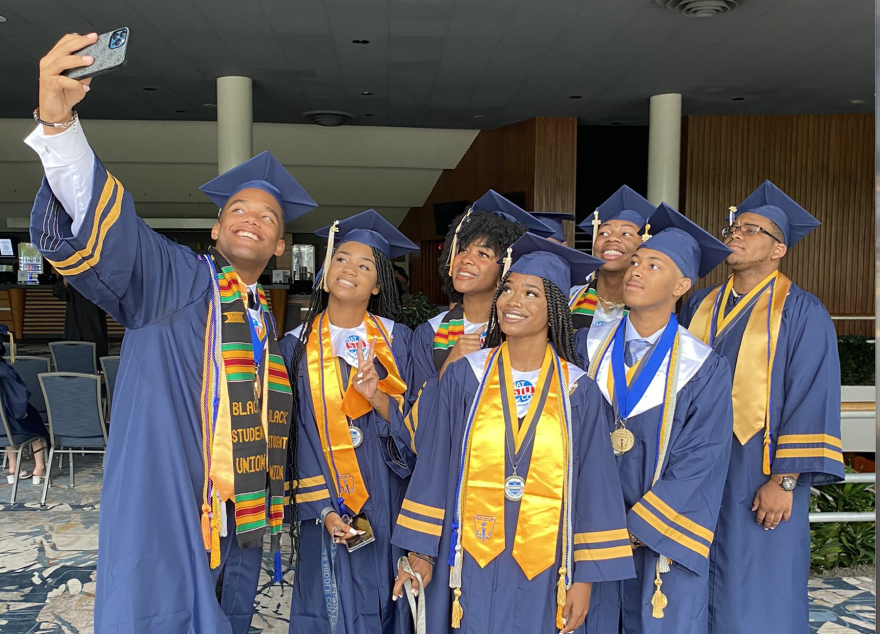 High school could soon become a three-year experience for many North Carolina students, under a bill that's moving through the state House and Senate.
The bill's titled "Choose Your School, Choose Your Future" expand the state's voucher program, which provides public money for private school tuition. But they also require all public schools to create a three-year track to graduation — and they provide a new state scholarship to encourage students to use that track.
Sen. Michael Lee, a New Hanover County Republican, said the move lets teens move more quickly into the workforce, the military or higher education. The common thread between vouchers and early graduation, he said, is expanding family choice.
"This is an elective option for families. It's their choice if they choose to go on that track," he said. "If they do go on that track and they graduate a year early they're entitled to a scholarship that they could use for the next couple of years."
The amount of the scholarship is not spelled out. If money is limited, first priority would go to students from low- to moderate-income homes.
The bills would prohibit school districts from setting graduation requirements that go beyond the state minimum of 22 credits. That would require changes in several Charlotte area districts. Charlotte-Mecklenburg Schools require 24 credits to graduate, Cabarrus requires 27 and Union, Gaston and Iredell-Statesville Schools require 28.
Lee said most students are now required to attend at least three and a half years to graduate because they can't meet their English requirements in three years. He cited the example of his own son, who graduated halfway through his senior year and enlisted in the Navy.
The bill is sponsored by Republican legislative leaders who have a veto-proof majority, so it's likely to pass.